Tips from the Pros: Event Planning with Lara-Jill Reynolds
One of the very best places to start with your wedding planning is, of course, a wedding planner! Wedding planners have a knack for keeping you organized and on-track, and they also have a wealth of knowledge when it comes best venues and best vendors. They can also help you hone your wedding day vision and source the materials to make your wedding day everything you dream.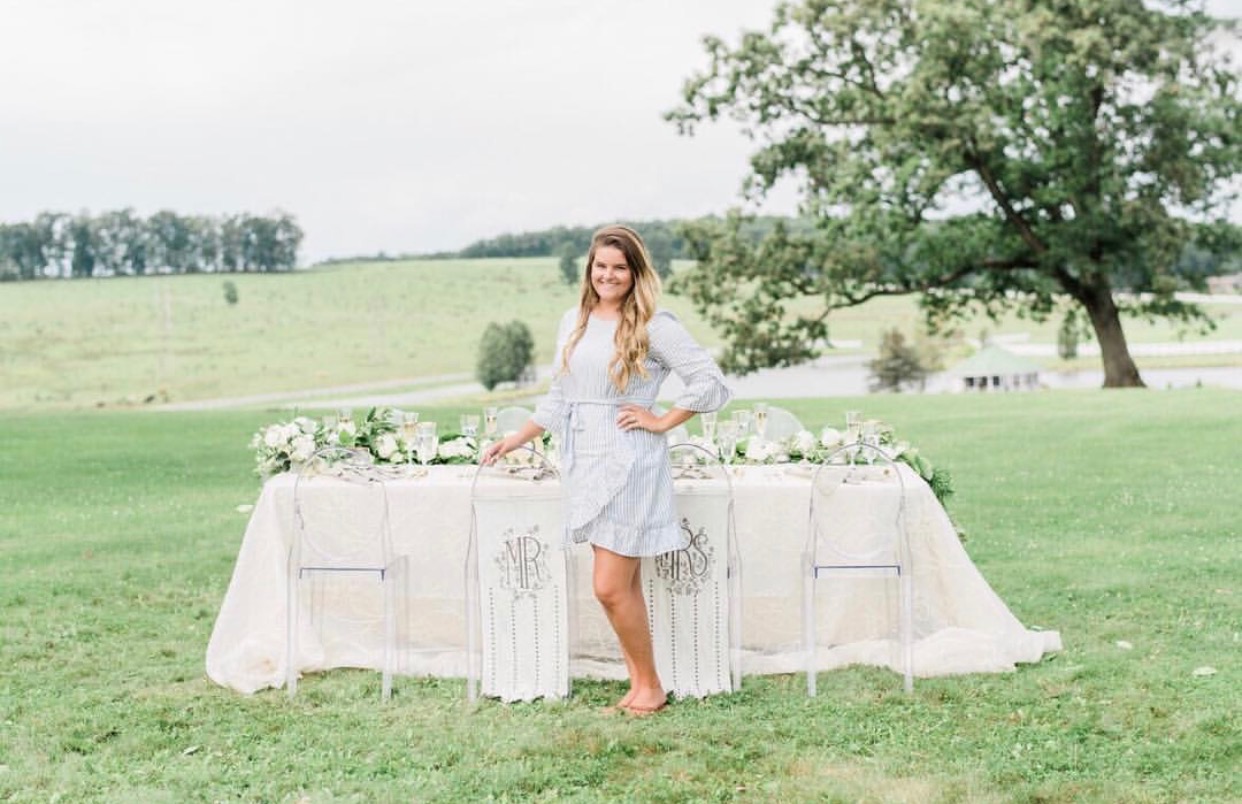 We caught up with Hurricane, West Virginia wedding planner, Lara-Jill Reynolds of Simply Gorgeous Events, to get all the tips, tricks and details for planning a wedding in 2018. We've had the opportunity to work with Lara-Jill on a number of events, and her style and knowledge are incredible!
Rock Paper Sisters: Lara-Jill, thanks so much for joining us on the blog! Tell us a little bit about you. What made you enter the field of wedding planning and what do you love most about your job?
Lara-Jill Reynolds: I'm Lara-Jill Reynolds, the heart behind Simply Gorgeous Events by Lara-Jill, a West Virginia wedding planning, design, styling, and floral design company. I'm married to my high school sweetheart, James, who I started dating at the age of 14! James and I live in Scott Depot, West Virginia. We have a dog, Zoey and a cat, Sephora, which we treat like our babies. We are expecting our first little one in May!
I'm in love with love. I love seeing two families become one and all the special moments in between. My favorite wedding moments are seeing the groom's face as his bride walks down the aisle, and the sweet bride's face as I get ready to send her and her father down the aisle to her handsome groom. I adore all things wedding and design, and I'm a sucker for feminine, romantic, and luxurious details.
I have always enjoyed design. After high school I wanted to study interior design, but decided to go the traditional route. I received my Bachelor of Science in Organizational Leadership from the University of Charleston. After planning my own wedding, friends and families' events, I knew this is what I had a passion for, and I enjoyed doing it for others. I enjoy every aspect of planning weddings from budgeting and logistics to the design. The design is my favorite though. After my wedding, I started the process of getting certified as a wedding planner through the New York Institute of Art and Design and Simply Gorgeous Events was created.
As the owner and lead planner of Simply Gorgeous Events, I want my clients to have an unforgettable experience on their wedding day, one they will hold on to and cherish for a lifetime. I want to make their wedding day everything they have dreamed of and more without all the stress and anxiety. Wedding days go by way too fast, and I want them to be able to relax and embrace every moment of their day. The wedding day is the start of their marriage, and I want them to focus on that! Being able to receive a huge bear hug from my couples at the end of the wedding day is the best part of my job!
RPS: Tell us why it's so important for a couple to work with a wedding planner or coordinator for their big day.
LJR: Wedding planners are on your side, and they will do what it takes to give you YOUR vision. Wedding planners will keep you, as well as your family, completely stress-free, allowing you to enjoy every moment of your wedding day by coordinating your entire day as well as throughout the whole wedding planning process. Wedding planners will help you help prioritize your budget to make sure the budget goes to your most important items of your wedding. A wedding planner is going to be there for YOU for YOUR special day. At Simply Gorgeous Events by Lara-Jill (SGE) we make it a priority to serve our clients well and always make sure it is the wedding of YOUR dreams.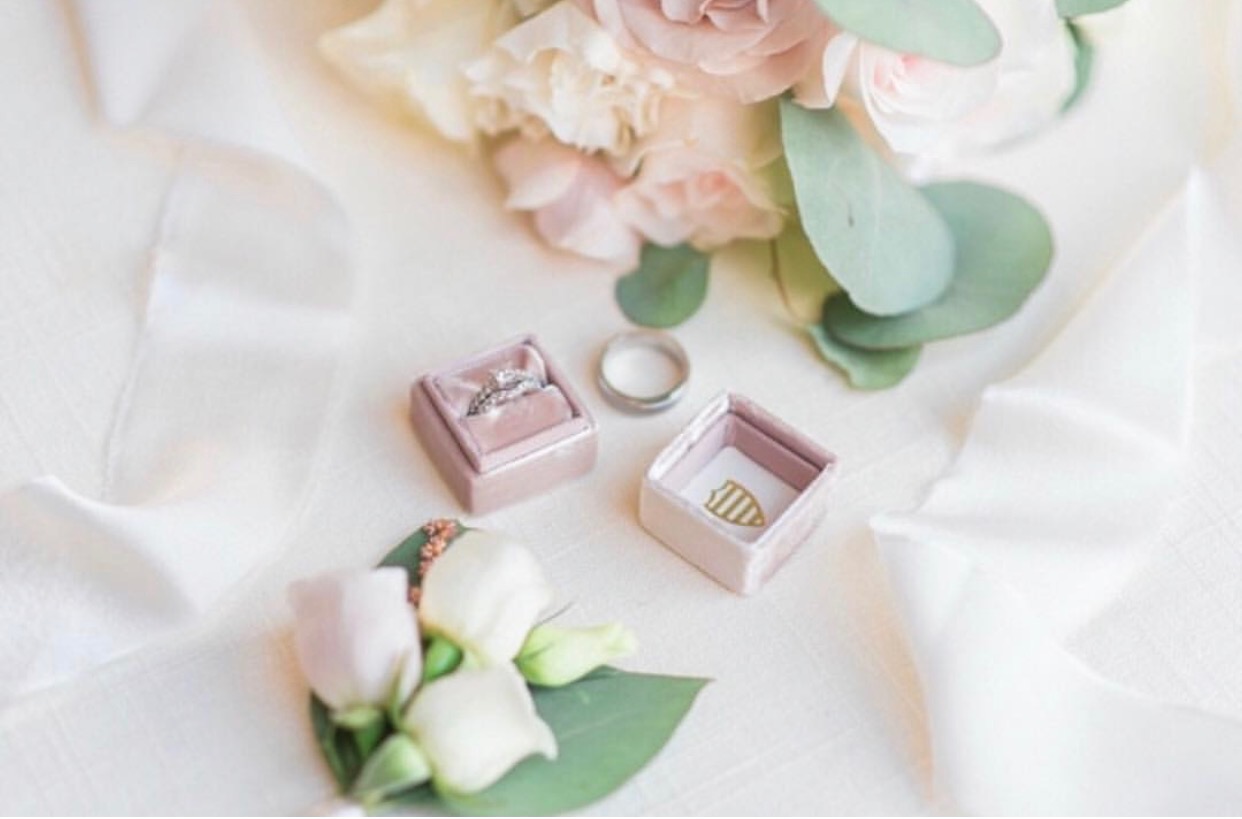 RPS: What are some mistakes that couples make, or things that slip through the cracks, when couples choose not to hire a wedding planner?
LJR: When couples choose not to have a wedding planner, there are mistakes that can be made. Couples get so excited and want to jump into the planning process head first without declaring a budget and vision for their wedding day. It is probably the couples' first time planning a wedding, and they may be unaware of the smart ways to save money and what is worth sourcing out to vendors. From personal and professional experience, sometimes it's not worth the DIYing you see on Pinterest. It can save you time, money, and the headache if you outsource certain aspects of the wedding day. If you do want to DIY a little, make a list of the items you would like to DIY at the beginning of the planning process and get them knocked out 2 months prior to the wedding day. The next mistake I see a lot: PINTEREST. It can be useful in the planning process or it can be your worst enemy! I see brides have Pinterest boards with thousands of pins and it's from several years before they were engaged. When you're trying to come up with your wedding design, start fresh with a new Pinterest board and dwindle it down to your favorite 30-40 pins to use as inspiration. Sometimes less is more! When designing weddings, I encourage my couples to let their décor be an accent to their wedding venue. If you are having an outdoor wedding, just add to the beauty that is already there, don't take away from it with tons of décor pieces.
RPS: What types of services do you offer your clients that those looking for a wedding planner may not have known about?
LJR: At SGE, we offer three packages: Full Service Planning, Design, & Styling, for the bride that needs it all; Design, Styling, & Month-of Wedding Coordination, for the bride seeking a unique approach to day-of coordination; and Month-of Wedding Coordination, for the DIY bride. We also offer floral design to our SGE couples.
RPS: What are some unique trends that you see happening in 2018?
LJR: Here's what I see emerging in 2018:
o Even though the Pantone color of the year is Ultra Violet, I see a lot of dusty rose/mauve being used in 2018.
o Unexpected wedding venues, such as breweries!
o Couples focusing on the overall wedding vibe. If the couple is more relaxed, they want to forgo the seating chart and create an overall casual vibe for their wedding day. For the fancier couple, they want to go over and beyond for their guests.
o Use of textures
RPS: What are some details that clients tend to use that you think are fun, unique or exciting for their wedding day?
LJR: I absolutely love when couples are able to incorporate something they can take away from their wedding day, such as an artist doing a live painting of the ceremony or reception.
RPS: You do a lot with floral design in addition to wedding planning. What are tips or trends that you see happening with floral design this year?
LJR: Here are my tips and trends for floral design this year:
o Dusty Rose/Mauve hues.
o Hanging greenery/floral installations.
o Use of structural flowers in bouquets.
o Use of wreaths, either as a ceremony backdrop or bridesmaids bouquets.
o Huge organic structured bouquets
RPS: What are one or two pro tips that you want every couple to know when planning their wedding day?
LJR: Consider you two as a couple – what is most important to you that will make your wedding day uniquely yours? Remember this is YOUR day. It will fly by, so cherish every moment – your vendors are there so you and your families are able to enjoy this special day in your lives.
For more information about Simply Gorgeous Events by Lara-Jill, find her on Instagram @simplygorgeousevents, on Facebook at facebook.com/simplygorgevents or online at www.simplygorgevents.com